1961 MGA 1600 Roadster
$16,900
<<Cars For Sale
<<Home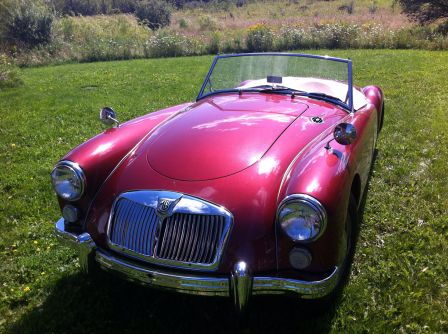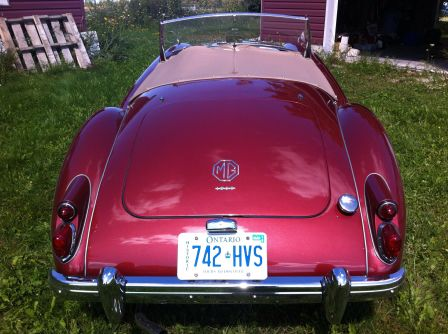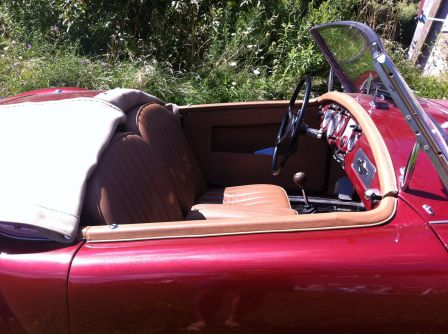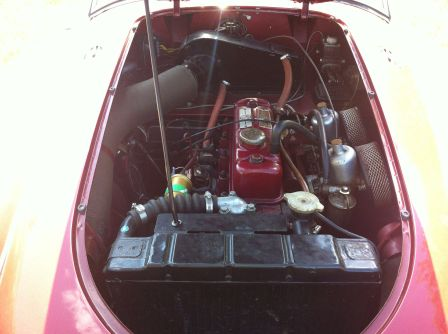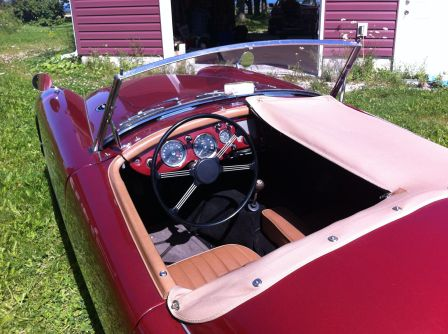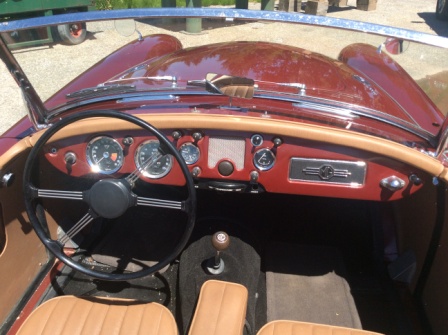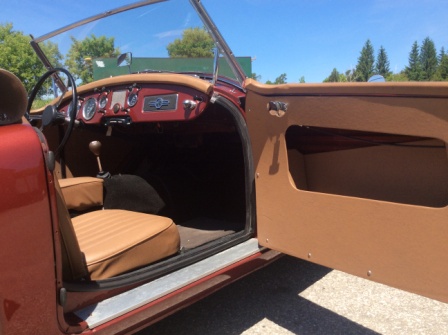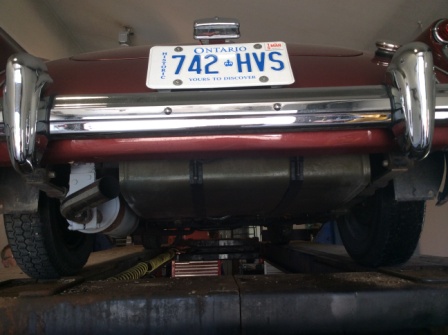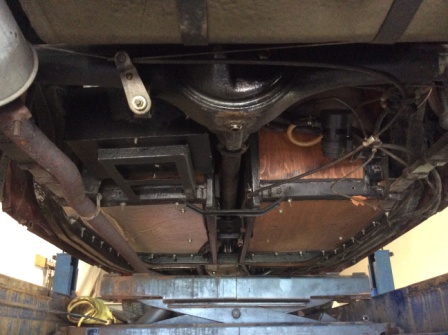 Rear Underneath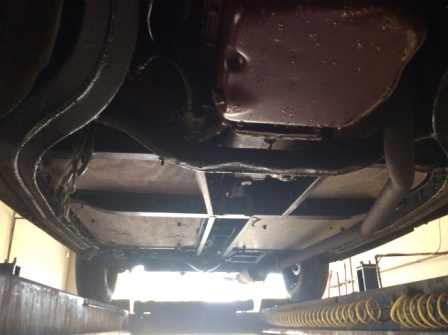 Floor Boards
---
1961 MGA 1600 Roadster
VIN: GHNL 81659
Production Date: 02/61
08060 Miles
Colour: Maroon MET
This car has had a frame up restoration that took place from 1994 to 2004. 
The body was removed as well as all mechanicals. 
The frame was restored by sandblasting and then welding in new steel at any weak points. 
After welding, the frame went onto a Coordinate Measurement Machine to ensure proper dimensions before 
the frame was cold galvanized and then painted.

All mechanicals, with the exception of the shock absorbers were rebuilt. 
This includes engine, transmission, clutch, differential, suspension and brakes. 
Since 2004, the car has been used very little and has been very well maintained. 
Current issues include the front shock absorbers which work but they are leaking. 
This is an issue that needs to be addressed.
There is also some paint peeling around the master cylinder where it leaked before it was replaced.

The upholstery was redone and convertible top and tonneau cover are from stay-fast material.

It's a very tight car, delightful to drive and is a very good example of this car.
 In looking at other vehicles of this type, many show severe corrosion on the frame at
 the outriggers for the floor boards, even though the car looks good. 
This car is completely sorted out in this critical area.
For more information E-Mail to
info@longrun.com